DAVID GRABARKEWITZ ANNOUNCED AS COMMUNITY CROPS ORGANIZATION EXECUTIVE DIRECTOR
August 16, 2018 — Community Crops is pleased to announce the hiring of Nebraska native David Grabarkewitz to the position of Executive Director effective August 7, 2018.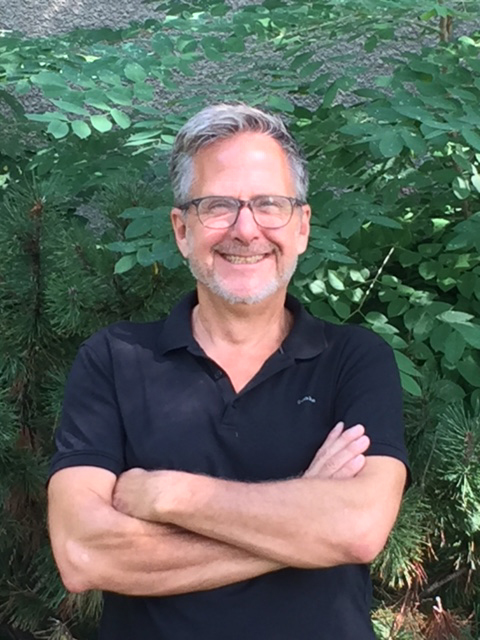 Megan McGuffey, President of the Board of Directors, announced, "We're excited to welcome David as our new Executive Director and to work alongside him as he applies his wealth of knowledge in non-profit leadership and his passion for serving his community to Community Crops."
David is a native of Seward, where he attended St. John Lutheran School and Seward Senior high School. His father served on the mathematics faculty at Concordia University for 25 years.
David is an alumni of several arts not for profits, most notably the New York City Opera at Lincoln Center, where he served as Staff Director for 15 years, and the El Paso Opera, where he served as General and Artistic Director from 2009-2015. He began his career as the Assistant General Manager on Broadway at the Helen Hayes Theater, where he produced Lynn Redgrave, The Flying Karamozov Brothers and Rob Becker's Defending the Caveman, and with Livent, producers of Kiss of the Spider Woman, Ragtime and Showboat. His televised production of Madame Butterfly for PBS' Live From Lincoln Center series won the 2008 Emmy Award for Best Live Production.
In El Paso he served as Arts and Cultural Director for The Paso del Norte Foundation, and brought entertainment throughout the region and across the border to Ciudad Juarez, Chihuahua, Mexico on many occasions as an ongoing initiative of cultural bridging through the arts. With the University of Texas at El Paso he produced the first western opera in the Kingdom of Bhutan in 2013.
David now lives with his family in Lincoln, where he has worked, among other places for The TADA Theater and The CIty Of Lincoln and grows his own garden.