Growing Farmers Workshop Series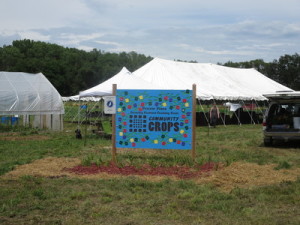 Saturdays, January – May,  2017
Registration for the 2017 workshop series is now open!
The updated syllabus below provides more detail about the classes offered this year.
All participants in the program will leave with the skills to succession crop plan for continuous harvest, assess soil health with a microscope, write a business plan, manage their business finances and much more!
The Savilles, 2014 Growing Farmers participants, shared that "Community Crops has allowed us to slowly become immersed in the farming world without the large initial expense required when beginning a new business. Crops has also been a great resource for organic growing information and networking opportunities. They have given us a multitude of educational opportunities and without them we would not be in our first year of business."
Do you dream of beginning your own small farm? The Growing Farmers workshops will help you learn the planning and production skills you need to start a market farm business. Learn from experienced growers, Extension educators and business experts about sustainable vegetable production.
Growing Farmers Workshop Schedule
The 2017 schedule is still a draft and is subject to change.
More Information
Enrollment for the workshops is $300. A couple can enroll in the classes for $400. Scholarships are available for those requiring financial assistance.
Included with your enrollment are educational materials, light refreshments and snacks during the workshops and transportation to farm tours.
For more information please contact Matt or call him at 402 474 9802.
Learn more about starting your own small farm in our FAQ.