About Community Crops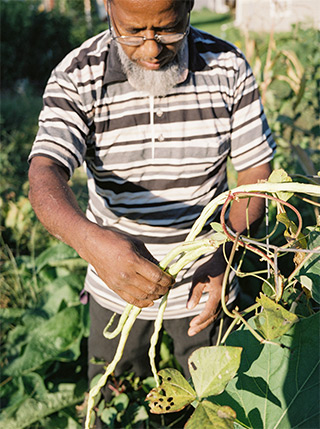 Mission Statement
We provide education, advocacy and experiences to grow local food.
Vision Statement
We are leaders in a community where all people can grow and enjoy healthy, local food.
History
Community Crops was started with one community garden in 2003, and has grown over the years to become a successful organization. Crops now has 11 community garden sites, a training farm, a production greenhouse, garden and cooking education for all ages, a mobile farmers market and new storefront, and more.
Community Crops currently has four full-time staff positions, one part-time position, and numerous volunteers who help with our projects, in addition to the many farmers and gardeners who participate in the program.